Laatste kans
Het is opwindend. Het is spannend. Het is avontuurlijk. Met onze hulp kunt u genieten van de beste Londense voorstellingen voor minder geld. Wij bieden verschillende tickets aan goede prijzen aan en we zijn een betrouwbare bron voor de mooiste avonden uit in de theaterwereld van Londen inclusief de beste musicals, populaire komedies, hedendaagse en traditionele dans, opera en meer. We hebben ook tickets voor kindervoorstellingen die voor de hele familie zijn geschikt, drama voor volwassen, West End favorieten die al jaren veel publiek aantrekken, voorstellingen met beroemdheden, musicals en hilarische komedies. Dit alles aan prijzen die u zullen doen glimlachen.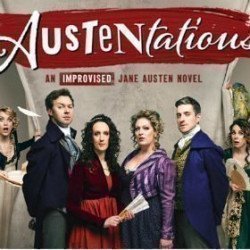 Austentatious: An Improvised Jane Austen Novel
Fortune Theatre
Tickets vanaf 22,49€
See a regency tale like no other featuring wilful heroines, haughty gentlemen, wayward vicars and hilarious consequences – no two shows are ever the same and swooning is guaranteed!
Boeking tot: maandag 27 juli 2020
Looptijd: 1 hour
Austentatious: An Improvised Jane Austen Novel tickets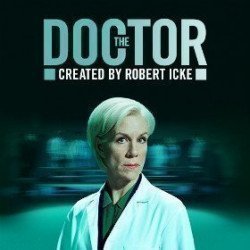 The Doctor
Duke of York's Theatre
Tickets vanaf 20,49€
Olivier Award winner Juliet Stevenson delivers "one of the performances of the year" (Evening Standard) in Robert Icke's sold-out, five-star Almeida Theatre production. Achievingan Evening Standard Theatre Award for Best Director for Robert Icke and a Critic's Circle Award for Best Actress for Juliet Stevenson at the Evening Standard Theatre Awards, this sensational production comes toDuke of York's Theatre from 18 April.
Boeking tot: zaterdag 18 juli 2020
Looptijd: 2 Hours and 50 Minutes
Met: Juliet Stevenson
The Doctor tickets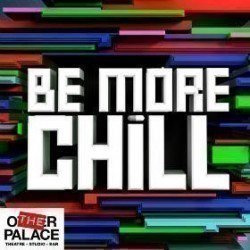 Be More Chill
The Other Palace
Tickets vanaf 26,49€
Coming to The Other Palace from 12 February: BE MORE CHILL is the new musical sensation that is about to invade your brain… in the best way. An unprecedented international phenomenon, this original and hilarious show exploded onto the musical theatre scene and electrified audiences during its runs off- and on Broadway. Featuring a Tony Award®-nominated score bursting with addictive earworms, BE MORE CHILL is a mind-bendingly fun hit about the competing voices in all of our heads.
Boeking tot: zaterdag 1 augustus 2020
Be More Chill tickets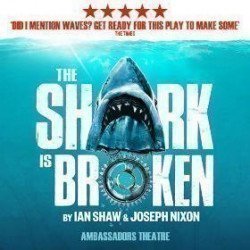 The Shark Is Broken
Ambassadors Theatre
Tickets vanaf 20,49€
Cape Cod, 1974: shooting on JAWS has stalled. The film's lead actors – Robert Shaw, Roy Scheider and Richard Dreyfuss – are stuck on a boat, frustrated by foul weather and a faulty mechanical co-star. Awash with alcohol and ambition, three great white sharks start to bare their teeth… 
The Shark is Broken reveals the hilarious behind-the-scenes drama on one of Hollywood's biggest blockbusters. 
Sonia Friedman Productions is delighted to announce its second production at the Ambassadors Theatre in 2020. After a sell-out, critically acclaimed premiere at the 2019 Edinburgh Fringe, Ian Shaw and Joseph Nixon's brilliantly funny play will arrive in the West End from 11th May.
Boeking tot: zaterdag 18 juli 2020
The Shark Is Broken tickets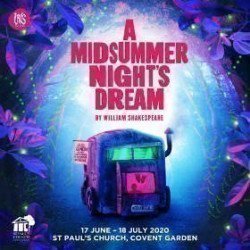 A Midsummer Night's Dream
Iris Theatre
Tickets vanaf 18,99€
"Are you sure that we are awake? It seems to me that yet we sleep, we dream."
It's the height of summer, and the ancient city of Athens has never felt colder. The young nobleman Demetrius is set to marry his bride Hermia, and their parents are overjoyed. The only problem is, she's in love with someone else. Fleeing the broken court, and her impending nuptials, Hermia escapes to the forest beyond the city, ready to elope.
Boeking tot: zaterdag 18 juli 2020
Speelt nu in: Iris Theatre
Boeking tot: zaterdag 18 juli 2020
A Midsummer Night's Dream tickets
Waarom zou u uw tickets bij London Box Office boeken?
Lid van STAR

Al onze theatertickets zijn onderhevig aan de regels die door de Society Of Ticket Agents and Retailers (STAR) werden opgesteld. Ons online ticketingplatform is beveiligd met SSL-technologie en 24/7 beschikbaar.

Dynamische zaalplannen

Voor de meeste West End-theaterstukken bieden we dynamische zaalplannen aan, zodat u gemakkelijker uw favoriete stoelen kunt kiezen.

Onmiddellijke bevestiging

Uw boeking wordt in realtime bevestigd. Toon gewoon de bevestiging op uw mobiele telefoon om uw tickets direct bij de kassa op de dag van de voorstelling op te halen.