Laatste kans
Het is opwindend. Het is spannend. Het is avontuurlijk. Met onze hulp kunt u genieten van de beste Londense voorstellingen voor minder geld. Wij bieden verschillende tickets aan goede prijzen aan en we zijn een betrouwbare bron voor de mooiste avonden uit in de theaterwereld van Londen inclusief de beste musicals, populaire komedies, hedendaagse en traditionele dans, opera en meer. We hebben ook tickets voor kindervoorstellingen die voor de hele familie zijn geschikt, drama voor volwassen, West End favorieten die al jaren veel publiek aantrekken, voorstellingen met beroemdheden, musicals en hilarische komedies. Dit alles aan prijzen die u zullen doen glimlachen.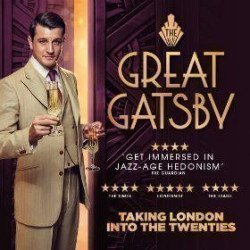 Opent 8 apr 2021
Opent 8 april 2021
The Great Gatsby
Gatsby's Mansion, Immersive London
4,5/5
-

Op basis van

60

beoordelingen - (Beoordelingen)
4,5

60

beoordelingen
Tickets vanaf 51,49€
Koppels (90%)
Theatergangers (93%)
i
Jay Gatsby invites you to one of his infamous large parties. Reimagined and reset to meet COVID Secure guidelines, the champagne continues to flow and as the drama unfolds the man himself will be the perfect host. As invites go, this is the hottest in town.
Boeking van: donderdag 8 april 2021
Boeking tot: zondag 28 februari 2021
Looptijd: 2 hours 30 minutes
The Great Gatsby tickets
Mischief Movie Night
Vaudeville Theatre
Tickets vanaf 29,49€
Mischief Theatre return to their comedy roots with Mischief Movie Night, the improvised movie live on stage! Starring them, directed by you, Mischief Movie Night is a guaranteed comedy blockbuster!
Boeking tot: zondag 31 januari 2021
Looptijd: 1 hour
Mischief Movie Night tickets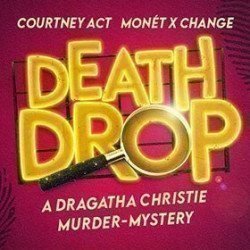 Death Drop
Garrick Theatre
Tickets vanaf 26,99€
A Dragatha Christie Murder-Mystery 
Murder can be such a Drag. 
Starring RuPaul's Drag Race superstars Courtney Act and Monét X Change, this brand-new comedy is an historic West End first bringing together a full cast of leading drag performers, in a hilarious murder mystery like nothing you've ever seen before. 
It's 1991 and a gaggle of guests gather on Tuck Island for a soirée like no other. The tension rises as the outrageous guests reveal their suspicious and sordid pasts, and one by one they sashay away, until at the last, nerve-shredding, side-splitting moment the surviving guests find out who-dunnit!
This rampant, raucous, ridiculous romp of a murder mystery has gallons of gags, and more twists and turns than a drag queens wig. 
Written by Holly Stars
Based on an idea by Christopher D. Clegg 
Boeking tot: zondag 21 februari 2021
Death Drop tickets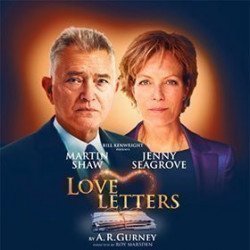 Love Letters
Theatre Royal Haymarket
Tickets vanaf 28,49€
Boeking tot: zondag 7 februari 2021
Looptijd: 2 hours (one interval)
Met: Jenny Seagrove, Martin Shaw
Love Letters tickets
Waarom zou u uw tickets bij London Box Office boeken?
Lid van STAR

Al onze theatertickets zijn onderhevig aan de regels die door de Society Of Ticket Agents and Retailers (STAR) werden opgesteld. Ons online ticketingplatform is beveiligd met SSL-technologie en 24/7 beschikbaar.

Dynamische zaalplannen

Voor de meeste West End-theaterstukken bieden we dynamische zaalplannen aan, zodat u gemakkelijker uw favoriete stoelen kunt kiezen.

Onmiddellijke bevestiging

Uw boeking wordt in realtime bevestigd. Toon gewoon de bevestiging op uw mobiele telefoon om uw tickets direct bij de kassa op de dag van de voorstelling op te halen.