Laatste kans
Het is opwindend. Het is spannend. Het is avontuurlijk. Met onze hulp kunt u genieten van de beste Londense voorstellingen voor minder geld. Wij bieden verschillende tickets aan goede prijzen aan en we zijn een betrouwbare bron voor de mooiste avonden uit in de theaterwereld van Londen inclusief de beste musicals, populaire komedies, hedendaagse en traditionele dans, opera en meer. We hebben ook tickets voor kindervoorstellingen die voor de hele familie zijn geschikt, drama voor volwassen, West End favorieten die al jaren veel publiek aantrekken, voorstellingen met beroemdheden, musicals en hilarische komedies. Dit alles aan prijzen die u zullen doen glimlachen.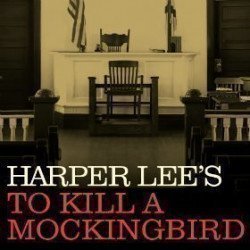 To Kill A Mockingbird
Gielgud Theatre
Tickets vanaf 32,99€
Harper Lee's Pulitzer Prize-Winning American classic To Kill a Mockingbird comes to the West End from Broadway in a new adaptation by Aaron Sorkin, directed by Bartlett Sher
Boeking tot: zaterdag 31 oktober 2020
Looptijd: 2 hours 35 minutes (One interval)
Met: Rhys Ifans
To Kill A Mockingbird tickets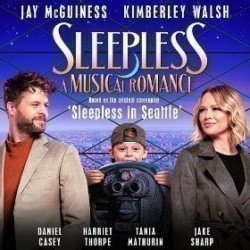 Sleepless in Seattle
Troubadour Theatre - Wembley
Tickets vanaf 26,49€
When eight-year-old Jonah phones a Seattle radio show and gets his dad, Sam, to talk live on air about the heart-breaking loss of his mother, Sam instantly touches hearts across America. 
Boeking tot: zaterdag 3 oktober 2020
Looptijd: 1 hour 55 minutes
Met: Jay McGuiness, Kimberley Walsh
Sleepless in Seattle tickets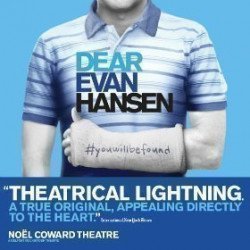 Dear Evan Hansen
Noel Coward Theatre
4,8/5
-

Op basis van

38

beoordelingen - (Beoordelingen)
4,8

38

beoordelingen
Tickets vanaf 32,99€
DEAR EVAN HANSEN is 'the most vital and important musical of a generation' (Daily Mail, Baz Bamigboye) with "a raw, relevant and exhilarating score' (BBC Radio London, Jonathan Phang) from the songwriters of The Greatest Showman and La La Land. 
A timely and timeless new musical about struggling to connect in a hyperconnected world, DEAR EVAN HANSEN is nominated for 7 Olivier Awards including BEST MUSICAL, is the recent winner of two WhatsOnStage Awards and a Critics' Circle Theatre Award for BEST NEWCOMER Sam Tutty. 
Both deeply personal and profoundly contemporary, DEAR EVAN HANSEN is "theatrical lightning. A true original, appealing directly to the heart." (International New York Times, Matt Wolf).
Boeking tot: zaterdag 17 oktober 2020
Looptijd: 2 hours 30 minutes
Dear Evan Hansen tickets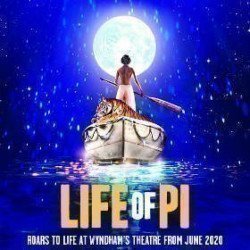 The Life of Pi
Wyndham's Theatre
Tickets vanaf 32,99€
After a cargo ship sinks in the middle of the vast Pacific Ocean, there are five survivors stranded on a lifeboat - a hyena, a zebra, an orangutan, a Royal Bengal tiger, and a sixteen year-old boy named Pi. Time is against them, nature is harsh, who will survive?
Based on one of the most extraordinary and best-loved works of fiction – winner of the Man Booker Prize, selling over fifteen million copies worldwide – and featuring breath-taking puppetry and state-of-the-art visuals, Life of Pi is a universally acclaimed, smash hit adaptation of an epic journey of endurance and hope.
Boeking tot: zondag 4 oktober 2020
The Life of Pi tickets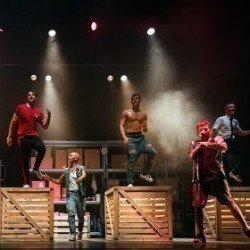 Noise Boys
Peacock Theatre
Tickets vanaf 23,99€
Nic Dodson Productions, Andrew Kay and Associates and Great Leap Forward presents… 
An exhilarating tap dancing and beatboxing spectacular straight from a smash hit run at the Edinburgh Fringe Festival. This is a full-throttle experience that will leave you on a complete high! 
Noise Boys is a high-octane show that combines unbelievable physical skill with incredible musicianship and infectious rhythms. Featuring an impressive line-up of multi award-winning champion beatboxers, world-class tap dancers and some of the best vocal and musical talent in the U.K, sit back and be amazed by the charm and the sheer unadulterated talent of the Noise Boys.
Boeking tot: zaterdag 10 oktober 2020
Noise Boys tickets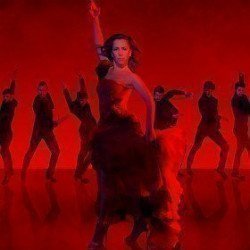 Flamenka
Peacock Theatre
Tickets vanaf 23,99€
Latin and Flamenco join forces in a thrilling performance combining the power of Riverdance with the sultry heat of the Mediterranean. 
Flamenco legend Karen Ruimy leads an exceptional company of male dancers from Madrid and South America in a passionate fusion of two of the most exhilarating dance forms. As worlds collide, feet stomp and hips twirl, Flamenka takes you on an electrifying journey of a forbidden love affair. 
Directed and choreographed by Arlene Phillips CBE, famed for her work as a choreographer, director, television judge and presenter, and former dancer.
Boeking van: maandag 2 november 2020
Boeking tot: zaterdag 7 november 2020
Flamenka tickets
The Pillowman
Duke of York's Theatre
Tickets vanaf 19,99€
"The Pillowman is a spellbinding stunner of a play." Ben Brantley, New York Times
Martin McDonagh's Olivier Award-winning play The Pillowman makes its eagerly anticipated West End Premiere following its London debut at the National Theatre.
'The first duty of a storyteller is to tell a story'. Or was it 'The only duty of a storyteller is to tell a story.'
Boeking tot: zaterdag 17 oktober 2020
The Pillowman tickets
Waarom zou u uw tickets bij London Box Office boeken?
Lid van STAR

Al onze theatertickets zijn onderhevig aan de regels die door de Society Of Ticket Agents and Retailers (STAR) werden opgesteld. Ons online ticketingplatform is beveiligd met SSL-technologie en 24/7 beschikbaar.

Dynamische zaalplannen

Voor de meeste West End-theaterstukken bieden we dynamische zaalplannen aan, zodat u gemakkelijker uw favoriete stoelen kunt kiezen.

Onmiddellijke bevestiging

Uw boeking wordt in realtime bevestigd. Toon gewoon de bevestiging op uw mobiele telefoon om uw tickets direct bij de kassa op de dag van de voorstelling op te halen.