London Palladium
8 Argyll Street, London, W1F 7TF GB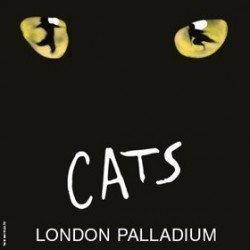 Cats
Op basis van

256

beoordelingen
London Palladium
Met: Beverley Knight
Tickets

boeken
Voorstelling afgelopen
Deze voorstelling is nu afgelopen.
Andrew Lloyd Webber's record-breaking musical Cats returns to the West End for a strictly limited 12 week run at the London Palladium. 
Based on T. S. Eliot's Old Possum's Book of Practical Cats, it received its world premiere at the New London Theatre in 1981 where it played for 21 record-breaking years and almost 9,000 performancesm becoming one of the longest-running shows in West End ever, a feat it duplicated on Broadway. 
Cats is set on the night that the Jellicle Cats meet for the Jellicle Ball and folds fantasy, drama and romance into the telling of its tale.
The cats have gathered from far and wide so that their father figure Old Deuteronomy can choose the one most deserving of making the journey up to the 'Heavy Side Lair'. Each musical number is the story of a different cat, in many cases taken verbatim from Eliot.
Beoordeling door klanten
Wat kunt u verwachten:
Acteerwerk
Muziek
Kostuums
Verhaal
Belichting
Aanbevolen voor:
Iedereen
Families
Tieners
Koppels
Theatergangers
Op basis van 256 beoordelingen
Geweldig
J.M.W. London Box Office klant
muzikale dicht en danskunst
Titia London Box Office klant
Cats the musical to see in London !
Cats is a Wonderfull musical! Pity the Palladium theatre in the section of the more excessive "stalls" are not suitable when people are taller and sit in front of you. Also people just moved from their numbered reserved seats to any seat open. I had a huge big russian women in front of me, whom blocked half of the view. People are taller as 100 years ago , and the Palladium has not adapted. Musical itself wonderfully acted. Dance, ballet , and what a voice for singing ! Loved it , even when only seeing half of the podium.
Alain London Box Office klant
een feestje! moet je zien en beleven
prachtige show, muziek en dans en kostuums!
Monique London Box Office klant
Verrassend vernieuwd
Anoniem
fantastische dans en muziek, zeer zwak verhaal
Na alles wat ik over Cats gehoord had dacht ik dat het een super musical zou zijn. De muziek, dans en kostuum overtroffen zeker de verwachtigen. Maar ik zoveel meer over de inhoud verwacht, Cats is geen verhaal is gewoon een voorstelling van verschillende katten.
Anoniem
Gebruik het zoekvak dat u links bovenaan deze pagina vindt om te zoeken naar tickets voor Cats.
London
Box Office

Belofte
Kies uw zitplaatsen tijdens het boeken
Veilig online boeken
Levering 100% gegarandeerd!
Geen verborgen kosten

Adres van het theater
London Palladium
8 Argyll Street, London, W1F 7TF GB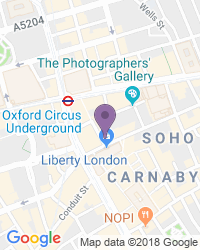 Faciliteiten
Airconditioning
Bar
Invalidentoiletten
Infrarood hoorlus
Lid van
Toiletten
Rolstoeltoegang
Informatie over het theater
Capaciteit: 2298
Bouwjaar: 1910