Garrick Theatre
2 Charing Cross Road, London, WC2H 0HH GB
Speelt nu in
Garrick Theatre
Garrick Theatre
4,3/5
-

Op basis van

3

beoordelingen - (Beoordelingen)
4,3

3

beoordelingen
Tickets vanaf 34,99€
Families (100%)
Koppels (100%)
Theatergangers (100%)
i
EDDIE IZZARD PERFORMS CHARLES DICKENS' GREAT EXPECTATIONS
 
Boeking tot: zaterdag 1 juli 2023
Looptijd: 2 hours 15 minutes (20 minute interval)
Met: Eddie Izzard
Great Expectations tickets
Opent 7 jul 2023
Opent 7 juli 2023
The Crown Jewels
Garrick Theatre
Tickets vanaf 27,99€
This is the royal event of the year.
Boeking van: vrijdag 7 juli 2023
Boeking tot: zaterdag 16 september 2023
Looptijd: 2 hours
The Crown Jewels tickets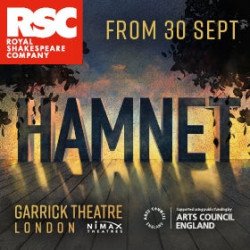 Opent 30 sep 2023
Opent 30 september 2023
Hamnet
Garrick Theatre
Tickets vanaf 34,99€
When the plague steals 11-year-old Hamnet from his loving parents, Agnes and William, they must each confront their loss alone. 
Boeking van: zaterdag 30 september 2023
Boeking tot: zaterdag 20 januari 2024
Hamnet tickets
Garrick Theatre Faciliteiten
Airconditioning
Bar
Invalidentoiletten
Infrarood hoorlus
Lid van Q-Park scheme
Toiletten
Rolstoeltoegang
Garrick Theatre Toegangstickets
Gehandicapte theaterbezoekers en hun begeleiders kunnen kortingskaartjes krijgen. Naam telefonisch contact op met het Garrick Theatre op 0330 333 4815.
Locatie van Garrick Theatre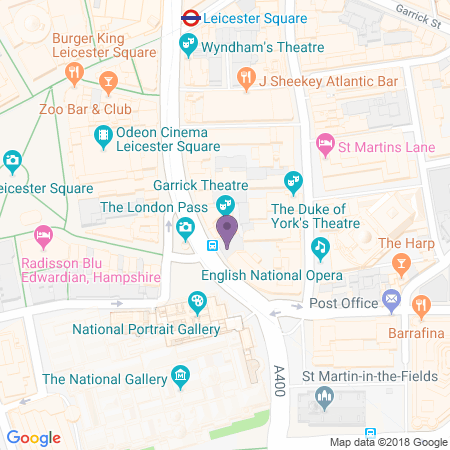 Routebeschrijving
Reisinformatie
Dichtstbijzijnde metrostation
Leicester Square

Charing Cross
Dichtstbijzijnde treinstation
Dagbussen
(Charing Cross Road) 24, 29, 176; (Strand) 6, 9, 11, 13, 15, 23, 87, 91, 139
Nachtbussen
(Charing Cross Road) 24, 176, N5, N20, N29, N41, N279; (Strand) 6, 23, 139, N9, N11, N13, N15, N21, N26, N44, N47, N87, N89, N91, N155, N343, N551