Duke of York's Theatre
104 St Martin's Lane, London, WC2N 4BG GB
Speelt nu in
Duke of York's Theatre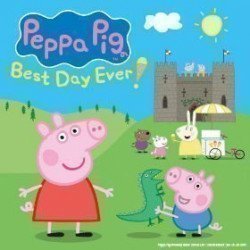 Peppa Pig's Best Day Ever
Duke of York's Theatre
Tickets vanaf 17,49€
Peppa Pig is excited to be going on a special day out with George, Mummy Pig and Daddy Pig - it's going to be her best day ever!
Get ready for a road-trip full of fun adventures. From castles to caves, dragons to dinosaurs and ice-creams to muddy puddles – there is something for all of the family and their friends to enjoy, including Miss Rabbit, Mr Bull, Suzy Sheep, Gerald Giraffe and more!
Boeking van: vrijdag, 29 november 2019
Boeking tot: zondag, 5 januari 2020
Peppa Pig's Best Day Ever tickets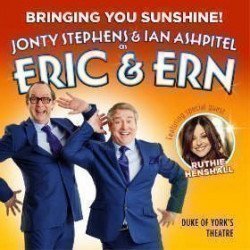 Eric and Ern
Duke of York's Theatre
4/5
-

Op basis van

2

beoordelingen - (Beoordelingen)
4

2

beoordelingen
Tickets vanaf 21,49€
For all the family from 8 to 108 Eric and Ern is a brilliant homage to Morecambe and Wise crammed full of those famous comedy sketches, from Grieg's Piano concerto, Mr Memory…'Arsenal' to the paper bag trick!
From the Olivier Award-nominated duo Ian Ashpitel and Jonty Stephens, this nostalgic show evokes memories of a time when whole families would huddle around the telly on Sunday evenings. 
Bringing you sunshine, this show is full of Morecambe and Wise's most loved routines, songs and sketches and of course a musical guest.  This show hits all the right notes.
Featuring special guest star Ruthie Henshall (star of Broadway and the West End, previously in Cats, Miss Saigon, Billy Elliot, to name but a few!)  
Boeking van: zondag, 2 februari 2020
Boeking tot: zondag, 9 februari 2020
Eric and Ern tickets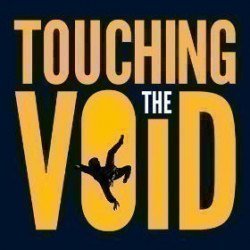 Touching The Void
Duke of York's Theatre
4,3/5
-

Op basis van

3

beoordelingen - (Beoordelingen)
4,3

3

beoordelingen
Tickets vanaf 21,49€
Koppels (100%)
Theatergangers (100%)
i
Touching The Void will transfer to Duke of York's Theatre playing Saturday 9 November 2019 – Saturday 29 February 2020 following its critically acclaimed World Premiere in 2018 and a run at Bristol Old Vic in March 2019.
Directed by the award-winning Tom Morris (War Horse) and based on Joe Simpson's best-selling memoir, turned BAFTA-winning film, this extraordinary story charts Joe Simpson's and Simon Yates' struggle for survival on the perilous Siula Grande mountain in the Peruvian Andes.
 
Life-affirming and often darkly funny, David Greig's thrilling adaptation of Touching The Void takes the audience on an epic adventure that asks how far you'd be willing to go to survive.
Boeking tot: zaterdag, 29 februari 2020
Looptijd: 2 hours 25 minutes
Touching The Void tickets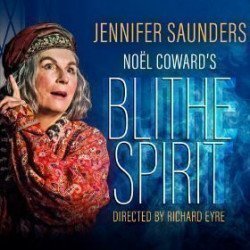 Blithe Spirit
Duke of York's Theatre
4,7/5
-

Op basis van

85

beoordelingen - (Beoordelingen)
4,7

85

beoordelingen
Tickets vanaf 27,99€
Koppels (89%)
Theatergangers (96%)
i
Om van dichtbij een medium te kunnen observeren voor een geplande roman, nodigen schrijver Charles Condomine (Charles Edwards) en zijn vrouw Ruth (Janie Dee) het bevriende echtpaar Bradman uit voor het diner en een seance met de plaatselijke helderziende Madame Arcati (Angela Lansbury), in de overtuiging dat ze een bedriegster is.
Boeking van: zaterdag, 7 maart 2020
Boeking tot: zaterdag, 11 april 2020
Met: Jennifer Saunders
Blithe Spirit tickets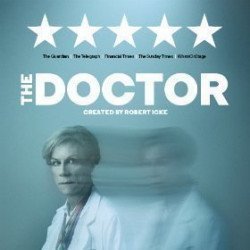 The Doctor
Duke of York's Theatre
Tickets vanaf 20,99€
Olivier Award winner Juliet Stevenson delivers "one of the performances of the year" (Evening Standard) in the West End transfer of Robert Icke's sold-out, five-star Almeida Theatre production - from 20th April 2020 at the Duke of York's Theatre.
 
First, do no harm.
 
On an ordinary day, at a private hospital, a young woman fights for her life. A priest arrives to save her soul. Her doctor refuses him entry.
 
In a divisive time, in a divided nation, a society takes sides.
 
The latest smash-hit by "Britain's best director" (Telegraph) is a "provocative, wonderfully upsetting" (Independent) whirlwind of gender, race and identity politics, "one of the peaks of the theatrical year" (Guardian) and a "devastasting play for today" (Financial Times).
Boeking van: maandag, 20 april 2020
Boeking tot: zaterdag, 11 juli 2020
Looptijd: 2 Hours and 50 Minutes
Met: Juliet Stevenson
The Doctor tickets
Duke of York's Theatre Faciliteiten
Airconditioning
Bar
Invalidentoiletten
Infrarood hoorlus
Lid van Q-Park scheme
Toiletten
Rolstoeltoegang
Locatie van Duke of York's Theatre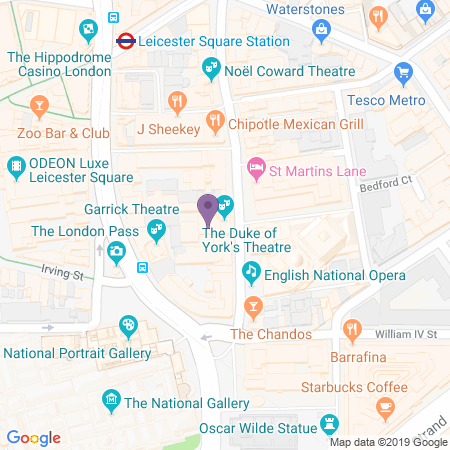 Routebeschrijving
Reisinformatie
Dichtstbijzijnde metrostation
Leicester Square

Charing Cross
Dichtstbijzijnde treinstation
Metrolijnen
Northern
Piccadilly
Bakerloo
Dagbussen
(Charing Cross Road) 24, 29, 176; (Strand) 6, 9, 11, 13, 15, 23, 87, 91, 139
Nachtbussen
(Charing Cross Road) 24, 176, N5, N20, N29, N41, N279; (Strand) 6, 23, 139, N9, N15, N11, N13, N21, N26, N44, N47, N87, N89, N91, N155, N343, N551