Duke of York's Theatre
104 St Martin's Lane, London, WC2N 4BG GB
Speelt nu in
Duke of York's Theatre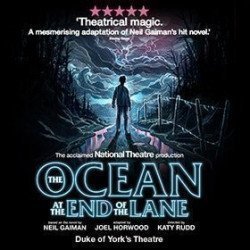 Opent 26 okt 2021
Opent 26 oktober 2021
The Ocean At The End Of The Lane
Duke of York's Theatre
Tickets vanaf 25,99€
Following a sold out run at the National Theatre, the acclaimed production of The Ocean at the End of the Lane transfers to the West End October 2021. 
Returning to his childhood home, a man finds himself standing beside the pond of the old Sussex farmhouse where he used to play. He's transported to his 12th birthday when his friend Lettie claimed it wasn't a pond, but an ocean…Plunged into a magical world, their survival depends on their ability to reckon with ancient forces that threaten to destroy everything around them.
Boeking van: dinsdag 26 oktober 2021
Boeking tot: zaterdag 12 februari 2022
The Ocean At The End Of The Lane tickets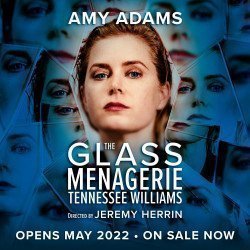 Opent 23 mei 2022
Opent 23 mei 2022
The Glass Menagerie
Duke of York's Theatre
4,3/5
-

Op basis van

29

beoordelingen - (Beoordelingen)
4,3

29

beoordelingen
Tickets vanaf 28,49€
Six time Academy Award nominated actress Amy Adams makes her West End debut in a new production of Tennessee Williams's celebrated memory play, The Glass Menagerie
Boeking van: maandag 23 mei 2022
Boeking tot: zondag 28 augustus 2022
Met: Amy Adams
The Glass Menagerie tickets
Duke of York's Theatre Faciliteiten
Airconditioning
Bar
Invalidentoiletten
Infrarood hoorlus
Lid van Q-Park scheme
Toiletten
Rolstoeltoegang
Duke of York's Theatre Toegangstickets
Gehandicapte theaterbezoekers en hun begeleiders kunnen kortingskaartjes krijgen. Naam telefonisch contact op met het Duke of York's Theatre op 080 0912 6971.
Locatie van Duke of York's Theatre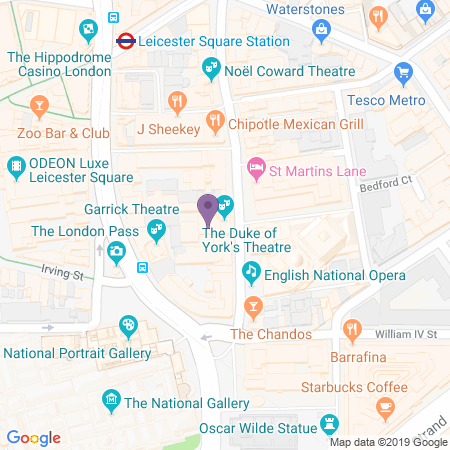 Routebeschrijving
Reisinformatie
Dichtstbijzijnde metrostation
Leicester Square

Charing Cross
Dichtstbijzijnde treinstation
Metrolijnen
Northern
Piccadilly
Bakerloo
Dagbussen
(Charing Cross Road) 24, 29, 176; (Strand) 6, 9, 11, 13, 15, 23, 87, 91, 139
Nachtbussen
(Charing Cross Road) 24, 176, N5, N20, N29, N41, N279; (Strand) 6, 23, 139, N9, N15, N11, N13, N21, N26, N44, N47, N87, N89, N91, N155, N343, N551