Noel Coward Theatre
85-88 St Martin's Lane, London, WC2N 4AU GB
Speelt nu in
Noel Coward Theatre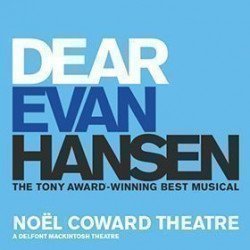 Dear Evan Hansen
Noel Coward Theatre
Tickets vanaf 35,49€
"ONE OF THE MOST REMARKABLE SHOWS IN MUSICAL THEATRE HISTORY." - The Washington Post
A letter that was never meant to be seen, a lie that was never meant to be told, a life he never dreamed he could have. Evan Hansen is about to get the one thing he's always wanted: a change to finally fit in. DEAR EVAN HANSEN is the deeply personal and profoundly contemporary musical about life and the way we live it.
Boeking van: maandag, 13 januari 2020
Boeking tot: zaterdag, 30 mei 2020
Looptijd: 2 hours 30 minutes
Dear Evan Hansen tickets
Noel Coward Theatre Faciliteiten
Airconditioning
Bar
Invalidentoiletten
Infrarood hoorlus
Lid van Q-Park scheme
Toiletten
Rolstoeltoegang
Noel Coward Theatre Toegangstickets
Gehandicapte theaterbezoekers en hun begeleiders kunnen kortingskaartjes krijgen. Naam telefonisch contact op met het Noel Coward Theatre op 034 4482 5137.
Locatie van Noel Coward Theatre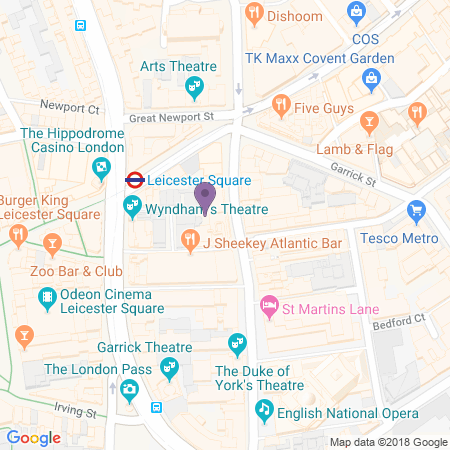 Routebeschrijving
Reisinformatie
Dichtstbijzijnde metrostation
Leicester Square

Covent Garden
Dichtstbijzijnde treinstation
Dagbussen
(Charing Cross) 24, 29, 176; (Strand) 6, 9, 11, 13, 15, 23, 87, 91, 139
Nachtbussen
(Charing Cross) 24, 176, N5, N20, N29, N41, N279; (Strand) 6, 23, 139, N9, N15, N11, N13, N21, N26, N44, N47, N87, N89, N91, N155, N343, N551