Sadlers Wells
Rosebery Avenue, London, EC1R 4TN GB
Speelt nu in
Sadlers Wells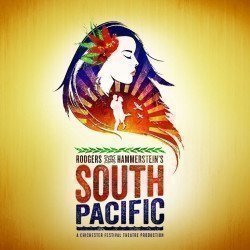 Opent 27 jul 2022
Opent 27 juli 2022
South Pacific
Sadlers Wells
Tickets vanaf 21,49€
Set during World War II, South Pacific is the sweeping romantic story of two couples, threatened by the realities of war. Its portrayal of Americans stationed in an alien culture in wartime is as relevant today as when it first thrilled audiences.
Boeking van: woensdag 27 juli 2022
Boeking tot: zondag 28 augustus 2022
South Pacific tickets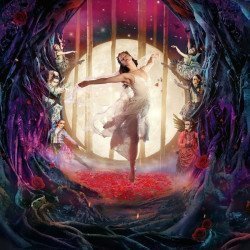 Opent 29 nov 2022
Opent 29 november 2022
Sleeping Beauty
Sadlers Wells
Tickets vanaf 68,49€
Sleeping Beauty sees Bourne return to the music of Tchaikovsky to complete the trio of ballet masterworks that started with Nutcracker! and the international smash hit, Swan Lake.
Boeking van: dinsdag 29 november 2022
Boeking tot: zondag 15 januari 2023
Sleeping Beauty tickets
Sadlers Wells Faciliteiten
Airconditioning
Bar
Invalidentoiletten
Infrarood hoorlus
Restaurant
Toiletten
Rolstoeltoegang
Locatie van Sadlers Wells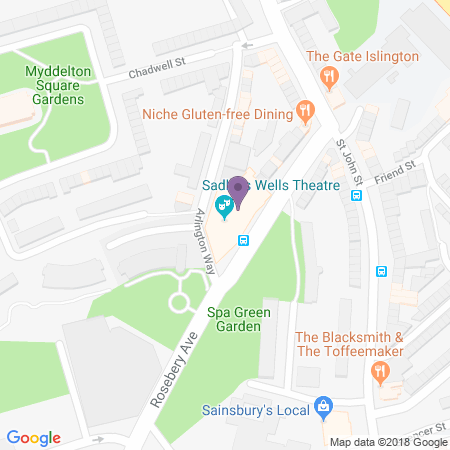 Routebeschrijving
Reisinformatie
Dichtstbijzijnde metrostation
Dagbussen
(Rosebery Avenue) 19, 38, 341; (Upper Street) 4, 43, 56, 153; (Pentonville Road) 30, 205, 214, 394, 476
Nachtbussen
(Rosebery Avenue) N19, N38, N41, 341; (Upper Street) 43; (Pentonville Road) 205, 214, N73