Komedie
Het is opwindend. Het is spannend. Het is avontuurlijk. Met onze hulp kunt u genieten van de beste Londense voorstellingen voor minder geld. Wij bieden verschillende tickets aan goede prijzen aan en we zijn een betrouwbare bron voor de mooiste avonden uit in de theaterwereld van Londen inclusief de beste musicals, populaire komedies, hedendaagse en traditionele dans, opera en meer. We hebben ook tickets voor kindervoorstellingen die voor de hele familie zijn geschikt, drama voor volwassen, West End favorieten die al jaren veel publiek aantrekken, voorstellingen met beroemdheden, musicals en hilarische komedies. Dit alles aan prijzen die u zullen doen glimlachen.
Resultaten: 7 voorstellingen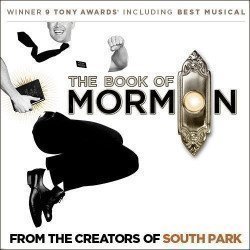 Koppels (88%)
Theatergangers (83%)
i
Het originele album van The Book of Mormon was het album dat in de afgelopen veertig jaar het hoogst genoteerd stond. De musical heeft het Amerikaanse publiek op Broadway geschokt en verrast en won talrijke prijzen. Het is een grove, beledigende, fantastische satire die absoluut de volgende kaskraker in West End wordt!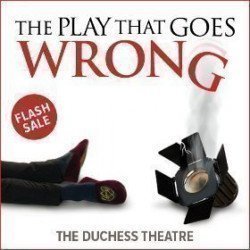 Families (88%)
Koppels (91%)
Theatergangers (92%)
i
Na een succesvolle tour in het UK keert dit hilarische toneelstuk, dat tal van positieve beoordelingen heeft gekregen van reviewers die zich suf hebben gelachen, terug naar West End. Als je het nog niet hebt gezien en je houdt van klassieke Britse komedies zoals de tv-serie Fawlty Towers, dan is dit zeker iets voor jou. Je kan het zeker niet omschrijven als gewoon grappig!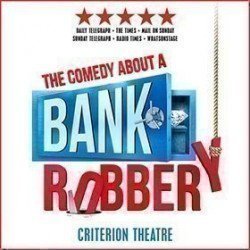 Families (81%)
Koppels (91%)
Theatergangers (90%)
i
Mischief Theatre's smash-and-grab hit The Comedy About A Bank Robbery is a fast, fabulous comedy caper and the funniest show in the West End!
Book now for this dynamite comedy. It would be criminal to miss it!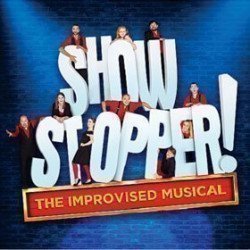 Koppels (94%)
Theatergangers (100%)
i
Olivier Award 2016 winners The Showstoppers are back in the West End transforming audience suggestions into all-singing, all-dancing shows with unpredictable and hilarious results.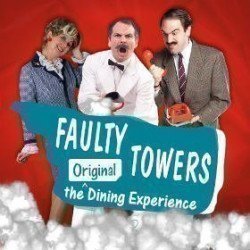 Families (83%)
Koppels (98%)
Theatergangers (90%)
i
When the audience become diners in the 'Faulty Towers' restaurant, pretty much anything can happen – because two-thirds of the show is improvised. The fun starts as guests wait to be seated. It then hurtles along in a 2-hour tour de force of gags and shambolic service as Basil, Sybil and Manuel serve a '70s-style 3-course meal together with a good dollop of mayhem. Expect the unexpected!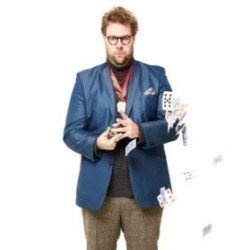 Created with Magic legends Penn & Teller, Mischief Theatre conjure up an evening of grand illusion.
In the next 'Goes Wrong' comedy to hit the West End, the original Mischief company play a hapless gang of magicians presenting a charity event.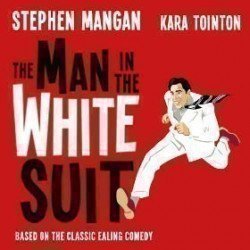 Stephen Mangan and Kara Tointon return to the West End to star in the world premiere of the classic Ealing comedy The Man in the White Suit, adapted and directed by Sean Foley.    
When Sidney Stratton (Stephen Mangan) invents a fabric that never gets dirty and never wears out, manufacturers and trades unions are terrified by the threat it poses to their industry and their jobs. Only Daphne (Kara Tointon) the mill owner's daughter, shows Sidney any support as the bosses and workers chase the man in the white suit determined to destroy them both. This fast-moving comedy reunites Stephen Mangan and Sean Foley who also created the Olivier award-winning production Jeeves and Wooster. 
Stephen Mangan's many stage appearances include The Birthday Party, Jeeves and Wooster and The Norman Conquests, for which he received a Tony nomination. His many screen credits include the lead as Sean in Episodes for the BBC, and for the Bafta-winning Green Wing.
Sean Foley's many productions include most recently in the West End, The Dresser, The Miserand The Painkiller.  He is a double Olivier Award-winner and has recently appointed as the next Artistic Director at Birmingham Rep. For The Man in the White Suit, he joins forces with Designer Michael Taylor, with whom he also created The Ladykillers. 
Kara Tointon's stage credits include Olivia in Twelfth Night for the RSC, Ayckbourn's Relatively Speaking, and Absent Friends, and as Eliza in Pygmalion.
Met: Kara Tointon , Stephen Mangan
Op
Categorie

Zoeken
Tot 70% korting
Veilig online boeken
Tickets met post verzonden of ophalen aan kassa
Klantenservice 7 dagen per week open
Kies uw zitplaatsen tijdens het boeken
Geen verborgen kosten