Dominion Theatre
268-269 Tottenham Court Road, London, W1T 7AQ GB
Bat Out of Hell
Op basis van

568

beoordelingen
Dominion Theatre
Met: Christina Bennington, Andrew Polec
Tickets

boeken
Beoordeling door de pers
I CAN'T REMEMBER WHEN I LAST SAW A STANDING OVATION AT THE INTERVAL Sunday Times
IT'S LOUD, EXHILARATING AND BLOWS YOUR SOCKS OFF The Independent
A NIGHT THAT WILL MAKE YOUR JAW DROP, YOUR HEART SOAR AND HAVE YOU SINGING ALONG WhatsOnStage
HELLISHLY HARD TO RESIST The Daily Telegraph
Beoordeling door klanten
Wat kunt u verwachten:
Acteerwerk
Muziek
Kostuums
Verhaal
Belichting
Aanbevolen voor:
Iedereen
Families
Tieners
Koppels
Theatergangers
Op basis van 568 beoordelingen
Fijn theater direct bij metro ingang Tottenhamcourt op Oxford street in Londen
Lilian London Box Office klant
Een bom energie met een voor een uitstekende zangers en dansersin deze
Fred London Box Office klant
Nostalgische herkenning
Je wordt meegenomen in de muziek van destijds. Het podium verandert meermaals en erg verrassende effecten. Dit is een show.....
edwin London Box Office klant
Rock on
Omdat je muziek van meatloaf kent, is het geweldig om te zien hoe ze een mooi verhaal hebben gemaakt! Top!
Renate London Box Office klant
great music for all ages!
Jeannette London Box Office klant
totaalspektakel
Geweldige dans, zang en muziek voor iedereen! Specifiek voor fans van Meatloaf en Bat out of Hell niet te missen voorstelling
Sam London Box Office klant
Gebruik het zoekvak dat u links bovenaan deze pagina vindt om te zoeken naar tickets voor Bat Out of Hell.
London
Box Office

Belofte
Kies uw zitplaatsen tijdens het boeken
Veilig online boeken
Levering 100% gegarandeerd!
Geen verborgen kosten

Adres van het theater
Dominion Theatre
268-269 Tottenham Court Road, London, W1T 7AQ GB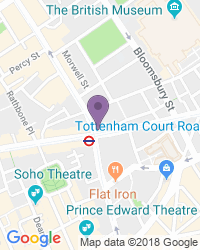 Faciliteiten
Luchtgekoeld
Bar
Invalidentoiletten
Infrarood hoorlus
Toiletten
Rolstoeltoegang
Informatie over het theater
Capaciteit: 2000
Bouwjaar: 1929