Palace Theatre
109-113 Shaftesbury Avenue, London, W1D 5AY GB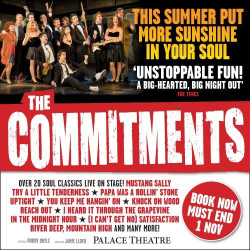 The Commitments
Op basis van

947

beoordelingen
Palace Theatre
Boeking tot: zondag, 1 november 2015
Tickets

boeken
Tijden voorstelling
ma
di
wo
do
vr
za
zo
15:00
14:30
19:30
19:30
19:30
19:30
19:30
19:00
Voorstelling afgelopen
Deze voorstelling is nu afgelopen.
Leeftijdsbeperkingen
Geschikt voor kijkers van 12 jaar en ouder.
Belangrijke informatie
Please note that the front row of the Grand Circle have restricted leg room
Boeking van:
zaterdag, 21 september 2013
Boeking tot:
zondag, 1 november 2015
Beoordeling door klanten
Wat kunt u verwachten:
Acteerwerk:
Muziek:
Kostuums:
Verhaal:
Belichting:
Aanbevolen voor:
Iedereen:
Families:
Tieners:
Koppels:
Theatergangers:
Op basis van 947 beoordelingen
Goede voorstelling maar niet wow
Het eerste gedeelte is redelijk en na de pauze top!
Jud London Box Office klant
Top show!
Staande ovatie!
DJ London Box Office klant
prima amusement
Wij vonden de voorstelling goed omdat, ondanks dat het voor buitenlanders moeilijk te verstaan/begrijpen was vanwege het dialect c.q. Ierse taal?, de acteurs prima acteerden zodat het verhaal toch begrijpelijk was voor een buitenlander.
Dirk London Box Office klant
Leuke avond in het theater
Vicky London Box Office klant
An evening to sing and enjoy
The singing was great. Nice songs. Good music. Swinging night.
Roza London Box Office klant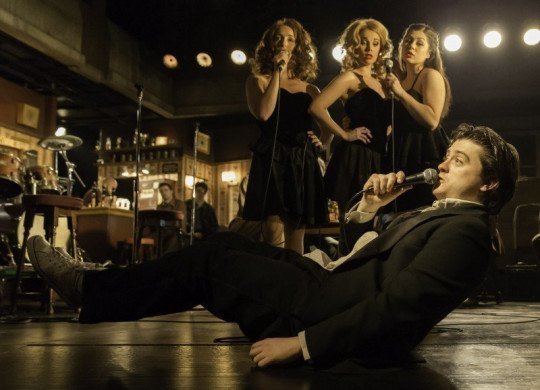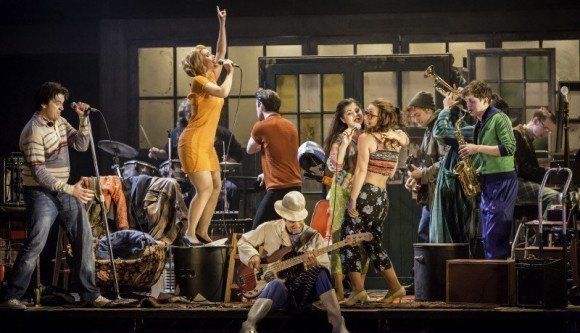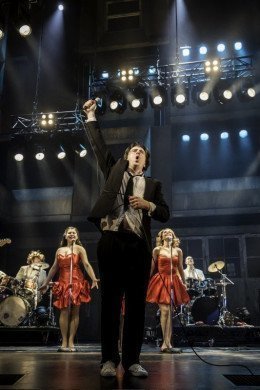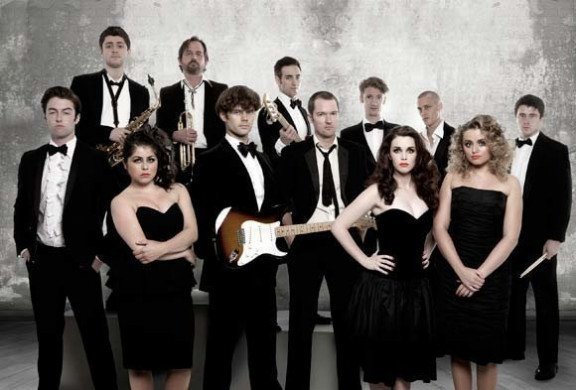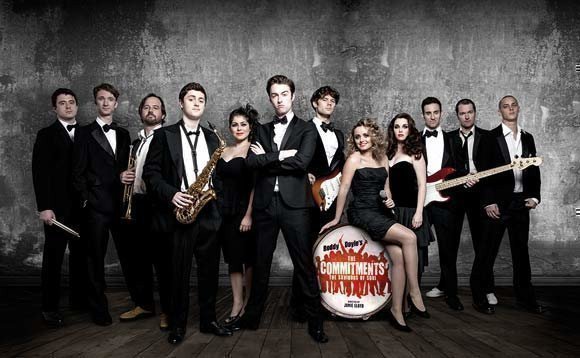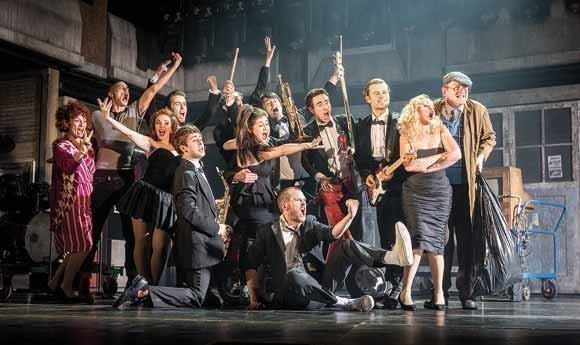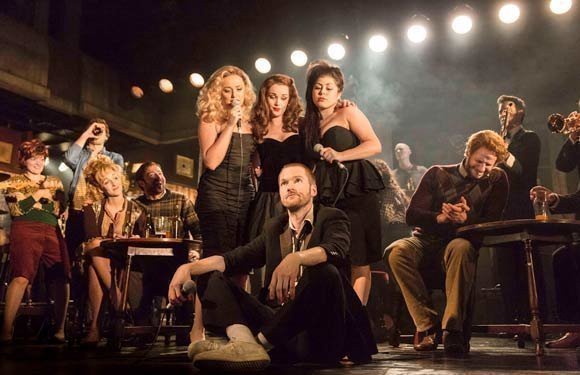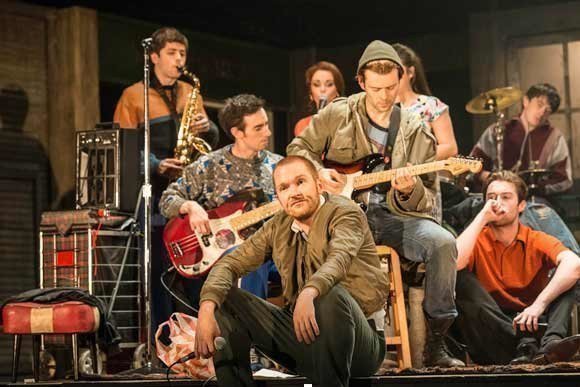 Gebruik het zoekvak dat u links bovenaan deze pagina vindt om te zoeken naar tickets voor The Commitments.
London
Box Office

Belofte
Kies uw zitplaatsen tijdens het boeken
Veilig online boeken
Levering 100% gegarandeerd!
Geen verborgen kosten

Adres van het theater
Palace Theatre
109-113 Shaftesbury Avenue, London, W1D 5AY GB
Faciliteiten
Bar
Invalidentoiletten
Infrarood hoorlus
Lid van
Toiletten
Rolstoeltoegang
Informatie over het theater
Capaciteit: 1480
Bouwjaar: 1891