Rock & Pop musicals
Het is opwindend. Het is spannend. Het is avontuurlijk. Met onze hulp kunt u genieten van de beste Londense voorstellingen voor minder geld. Wij bieden verschillende tickets aan goede prijzen aan en we zijn een betrouwbare bron voor de mooiste avonden uit in de theaterwereld van Londen inclusief de beste musicals, populaire komedies, hedendaagse en traditionele dans, opera en meer. We hebben ook tickets voor kindervoorstellingen die voor de hele familie zijn geschikt, drama voor volwassen, West End favorieten die al jaren veel publiek aantrekken, voorstellingen met beroemdheden, musicals en hilarische komedies. Dit alles aan prijzen die u zullen doen glimlachen.
Resultaten: 4 voorstellingen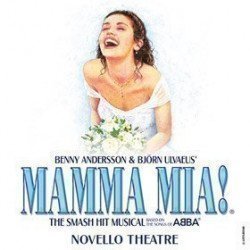 Families (93%)
Koppels (94%)
Theatergangers (92%)
i
Mamma Mia gaat wereldwijd. Iedereen houdt van Abba. De tijdloze nummers zoals 'Dancing Queen' en 'Take A Chance On Me' trekken vele bezoekers aan. Het is een betoverend verhaal over liefde, plezier en vriendschap. Bijgevolg barst het Londense Novello Theatre elke avond uit zijn voegen. Fantastisch!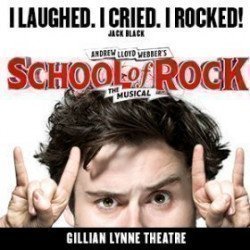 Families (98%)
Koppels (84%)
Theatergangers (84%)
i
De musical Shool of Rock, winnaar van de Olivier Award 2017 voor Outstanding Achievement in Music, is echt in het Londense West End terechtgekomen.
Met: David Fynn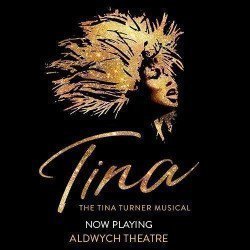 Koppels (95%)
Theatergangers (92%)
i
From humble beginnings in Nutbush, Tennessee, to her transformation into the global Queen of Rock 'n' Roll, Tina Turner didn't just break the rules, she rewrote them. This new stage musical, presented in association with Tina Turner herself, reveals the untold story of a woman who dared to defy the bounds of her age, gender and race.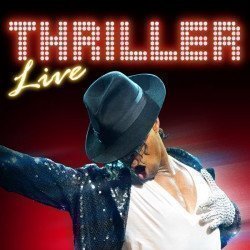 Families (91%)
Koppels (90%)
Theatergangers (87%)
i
Oh, de muziek! Dit is een funky show. Na drie bejubelde tours in het Verenigd Koninkrijk en staande ovaties in heel Europa wordt er eindelijk "gemoonwalked" in West End. Thriller - Live is een spectaculaire show die de carrière van de King of Pop Michael Jackson en de Jackson Five viert. Het is een echte soulfunk achtbaan!