Lyric Hammersmith
King Street, Lyric Square, London, W6 0QL GB
Speelt nu in
Lyric Hammersmith
A Doll's House
Lyric Hammersmith
4,8/5
-

Op basis van

9

beoordelingen - (Beoordelingen)
4,8

9

beoordelingen
Tickets vanaf 13,49€
Calcutta. 1879.
Niru, is a young Bengali woman in a mixed-race marriage with an English colonial bureaucrat – Tom.
Tom loves Niru, exoticising her as a frivolous plaything to be admired and kept. But Niru has a long-kept secret. And just as she thinks she is almost free of it, it threatens to bring her life crashing down around her.
Tanika Gupta reimagines Ibsen's classic play of gender politics through the lens of British colonialism, offering a bold, female perspective exploring themes of ownership and race.
Boeking tot: zondag, 6 oktober 2019
Looptijd: 2 hours 40 minutes
A Doll's House tickets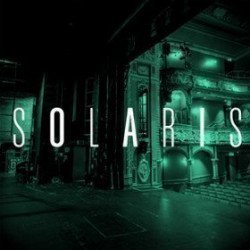 Solaris
Lyric Hammersmith
Tickets vanaf 19,99€
On a space station orbiting Solaris, three scientists have made contact with a new planet.
Sent from earth to investigate reports of abnormal activity on-board, Kris Kelvin arrives to find one crew member dead and two who are seeing things that cannot be explained.
When her dead lover appears to her, it seems she too has fallen victim to the mystery of this strange planet. Should she return to reality, or is this her chance to turn back time?
Have the crew been studying Solaris – or has it been studying them?
This psychological thriller asks who we are when we're forced to confront our deepest fears.
Boeking van: vrijdag, 11 oktober 2019
Boeking tot: zaterdag, 2 november 2019
Solaris tickets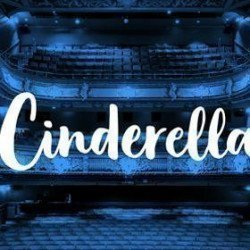 Cinderella
Lyric Hammersmith
4,8/5
-

Op basis van

41

beoordelingen - (Beoordelingen)
4,8

41

beoordelingen
Tickets vanaf 13,49€
Families (88%)
Koppels (95%)
Theatergangers (90%)
i
Polish your glass slippers, dust off your carriage and join us as the clock strikes midnight for the Fairy Godmother of pantomimes, Cinderella.
Expect the usual Lyric twist on Wicked Stepmothers, Ugly Stepsisters, pumpkins, mice and more.
You shall go to the ball with this festive fairy tale treat. Word has it that if you leave it too late to book, you might turn into a pumpkin…
Boeking tot: zondag, 5 januari 2020
Looptijd: 2 hours 20 minutes
Met: Natasha Barnes
Cinderella tickets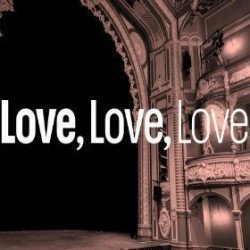 Love Love Love
Lyric Hammersmith
Tickets vanaf 13,49€
It's 1967. The Beatles are performing All You Need Is Love on global TV for the very first time. Kenneth and Sandra meet.
Love, Love, Love, charts one couple's journey forty years from the era of free love to the beginning of the 21st Century. Smoking, drinking, affectionate and paranoid, Kenneth and Sandra build their life and family together in a time of increasing national prosperity, when the future is always better than the past.
Now they're retired and their children grown, but why hasn't it all worked out the way they thought?
What happens when the children you think you've done everything for, believe you haven't done enough?
A family go to war over their personal politics in Mike Bartlett's funny and scathing look at the opposing values of two very different generations.
 
Boeking van: vrijdag, 6 maart 2020
Boeking tot: zaterdag, 4 april 2020
Love Love Love tickets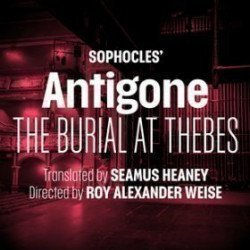 Antigone - The Burial at Thebes
Lyric Hammersmith
Tickets vanaf 13,49€
The war has ended. Antigone, daughter of Oedipus, learns her brothers are dead.
Forced onto opposing sides, they have killed each other in battle.
When Creon, King of Thebes, grants the honour of a burial to one but not the other, Antigone and her sister must choose where their loyalties lie.
This epic tale of humanity versus leadership centres on a young woman with the courage to defend her beliefs – whatever the cost.
Boeking van: maandag, 20 april 2020
Boeking tot: zaterdag, 16 mei 2020
Antigone - The Burial at Thebes tickets
Locatie van Lyric Hammersmith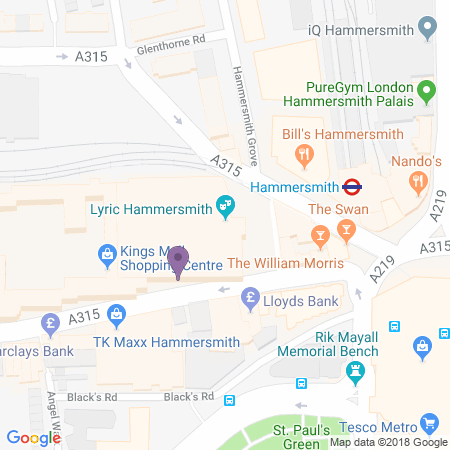 Routebeschrijving
Reisinformatie
Dichtstbijzijnde metrostation
Hammersmith (H&C Line)

Hammersmith (Dist&Picc)
Metrolijnen
Circle
Hammersmith & City